COMFORTING CROSS {An Extra Boost Of...Faith, Hope, Strength, or Comfort!}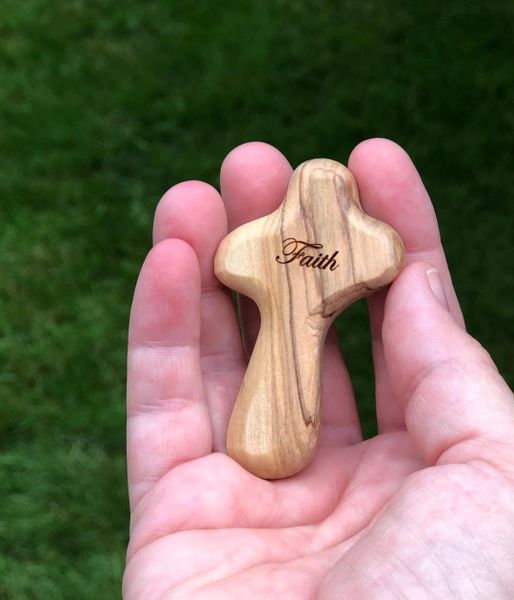 COMFORTING CROSS {An Extra Boost Of...Faith, Hope, Strength, or Comfort!}
These Comforting Crosses feel beautiful in the hand and can be used for prayer or meditation. They are small enough (2 1/2 inches tall) to fit in most pockets or under a pillow, so it is easy to keep them close, especially through times of challenge -- like illness or caregiving, grief, or even for a child experiencing nightmares.
Each Comforting Cross is one of a kind...carved from a unique piece of beautifully-grained olive wood pruned from the olive trees around Bethlehem.

To personalize your Comforting Cross, whether it's a gift for yourself or a loved one, you may choose a word from our list that feels particularly meaningful and comforting, and we will engrave it on the cross.

Reviews