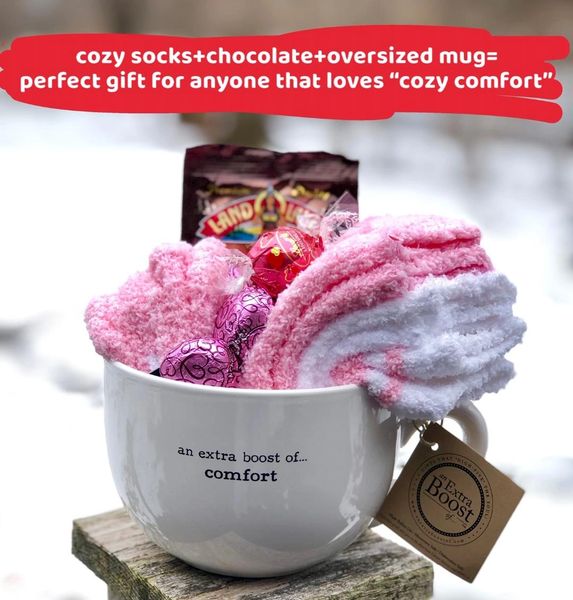 Valentine's Gift Basket
The Valentine's Day Mug Gift Set is a perfect gift for a special someone who loves comfort and/or or an at home treat for yourself.
The Gift set includes a 24oz oversized "an extra boost of...comfort" mug, 3 pairs of soft & cozy socks, , Lindt & Dove Chocolates and a packet of hot cocoa.  
Add a $10.00 gift card to Starbucks or another favorite place for a $10.00 additional charge.
Reviews
Featured Products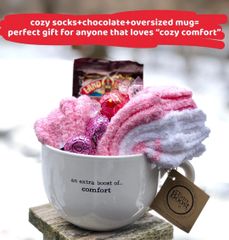 Valentine's Gift Basket
$42.00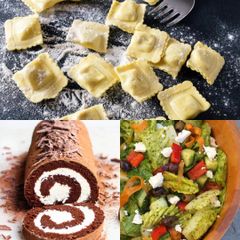 An Extra Boost Of...{Delicious Italian Comfort Cooking Class!}
$65.00